Incepted in the year 1982, Appu Oil is a well-established firm engaged in the manufacturing and selling of fine-grade oil products in Ahmedabad, Gujarat, India. Our wide expertise for creating and selling the best quality brand oil lies in the dedicated team of engineers that leave no chance in framing the quality standards of the types of oils produced and sold out. We are offering a wide array of edible oils and cooking oils that are vital in every household and food products manufacturing industry. 
The range of fine-graded oils we are manufacturing involves mustard oil, sesame oil, groundnut oil, castor oil, coconut oil, and black sesame oil. The range of oils we manufacture is sold out in large quantities on a daily basis. We have geared up our company based on a modern infrastructural setup that enables us to fulfill the limitless demands of valuable clients in the given time frame.  The blend of technology support from high-tech modern machines and experts' experience has enabled the firm to fulfill the challenging demands of clients with the uttermost precision.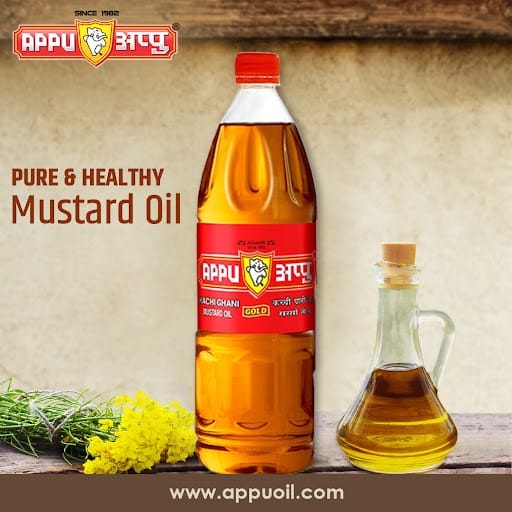 We are producing and supplying natural oils on a large scale in India and we are comprehensively engaged in the export too. We export these natural oils to many other nations spread across the world. We excel in creating a range of quality ahead, safe, and secure to use oils in India. Till today, we have got several achievement awards for being the top marketer for high-class edible oils in India and in the global market too.
The professional team of experts engaged in the manufacturing and refining process maintains rigorous quality checking before sealing and packing products before delivery to make sure that clients get the best product as per their set aspirations. The quality of edible oils, type, and health benefits have brought us a huge client base from sorted industries that involve; food products manufacturing industries, cosmetic manufacturing industries, and pharmaceuticals industries. With the invariable support and belief of valuable consumers, we are progressing higher and higher in the state of oil manufacturing. So, when you aspire for having the best quality edible oil in your home or industrial space, find Appu Oil at your service, we will assist you in having the best-suited edible oil as per your choices.
Why Choose Us at Your Service for Edible Oils:
We offer a qualitative range of edible oils of all types.
The quality and ingredients we have optimized are unmatched in the market.
The edible oils we provide are highly safe and healthy for the heart.
We even supply an exclusive range to remote locations.
We provide uninterrupted service and support for high-quality edible oils all over India
The edible oils we produce and sell provide several health benefits, increasing your immunity.
The types of edible oils we produce and sell are highly safe, protected and quality-tested.
We have an efficient transportation network which helps us meet frequent customer requests in the meantime.
1. How is Mustard oil Manufactured?
The essential oil is produced by crushing mustard seeds, combining the crushed seeds with water, and distilling the resultant volatile oil. Dry distillation of the mustard seed is another method for producing it.
2. How is Sesame Oil kept in Storage?
Keep your sesame oil out of the sun and other heat sources in a cool, dark location. To extend the oil's shelf life, make sure the bottle is constantly well closed, and think about cooling the oil after it has been opened.
3. What is the finest brand of groundnut oil?
Appu Oil is the finest brand in Ahmedabad for the best quality of groundnut oil.
4. How can you tell whether castor oil is absolutely pure?
Although the colour of pure castor oil might vary, it is often light yellow when it is first cold-pressed. Castor oil that has undergone filtration to reduce its iodine level is available for purchase as white castor oil.
5. How long does coconut oil remain effective?
The good news is that coconut oil has a two-year natural shelf life. Don't panic if you can't recall precisely when you purchased the most recent container of coconut oil. The majority of coconut oil jars sold in India include a "Best Buy" date on the label, letting you know when to replenish your supply.