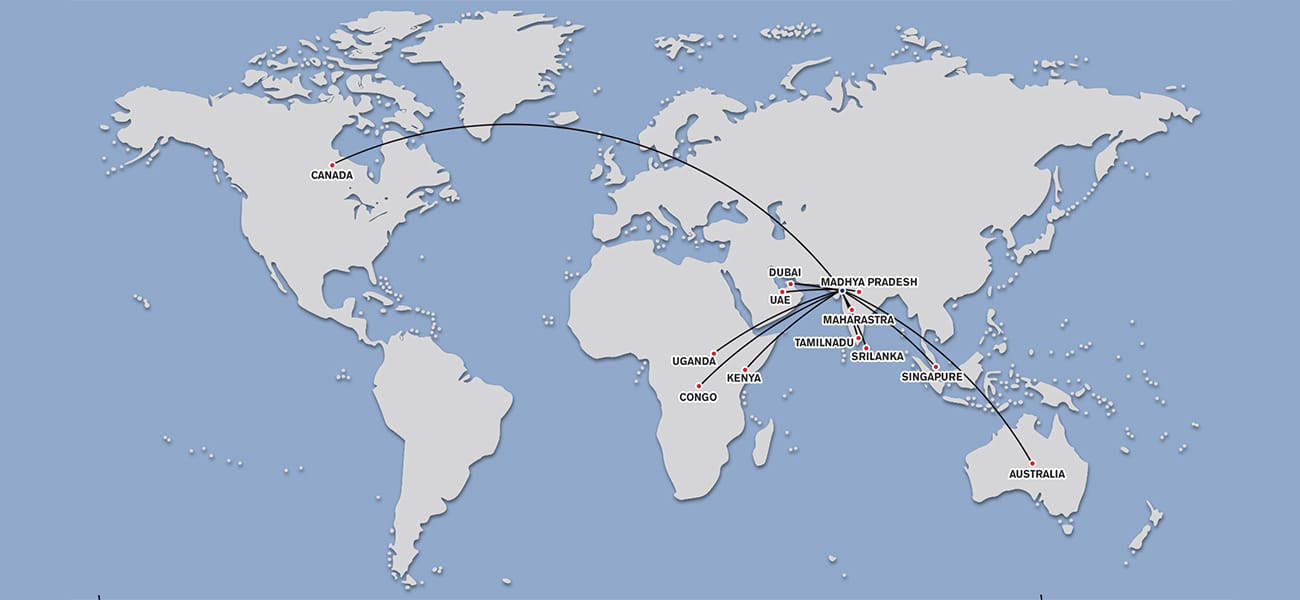 Appu Oil is a recognized flagship export company in manufacturing Mustard Oil, Sesame Oil, Groundnut Oil, Castor Oil, Coconut Oil and Black Sesame Oil. Technocrats have emerged as a leading business conglomerate in oil industry. With hard work, strict international quality measures and 100% customer satisfaction, the company boasts for worldwide recognition in short span. The company over some time has developed a place in the global market through its premium oil products. The company has been expanding its export market at a rapid pace and is now exporting to Australia, Canada, Kenya, Uganda, Srilanka, and India.
Appu Oil owns the legacy of supplying the best Edible Oils which add taste and flavor to any food item. It has always been applauded for its purity and freshness by customers. As a consequence, we have become a trusted brand across the country and abroad.
Appu Oil is a premium edible oil brand and is a household name with Indian consumers who use our products regularly as a healthy cooking medium. An experience of four decades and extensive market research on consumer taste preferences is the secret to our success. Years of quality service, a well-maintained distributor network and the strong support of our business associates have won us a huge clientele not only in India but also abroad.
Related Searches – Groundnut Oil Suppliers, Groundnut Oil Manufacturers in India, Groundnut Oil Suppliers, Groundnut Oil Exporters From India, Kachi ghani groundnut oil, Groundnut oil without refined, mustard oil manufacturers, Cold pressed mustard oil, Mustard oil suppliers, mustard seed oil for cooking, Indian mustard oil company, cold pressed edible oil manufacturers, Groundnut oil manufacturers and Exporter, India, Australia, Canada, kenya, Uganda, Srilanka.
Kachi Ghani Mustard Oil Manufacturers in Gujarat
Cold Pressed Mustard Oil Manufacturers in India
mustard oil manufacturers
cold pressed mustard oil
mustard oil manufacturers in Gujarat
kachi ghani mustard oil manufacturers India
Mustard Oil Exporters in Gujarat
Cold Pressed Groundnut Oil Manufacturers In Gujarat
Cold Pressed Oil Manufacturers In India
Peanut Oil Manufacturers In Ahmedabad
Groundnut Oil Exporters From India
Mustard Oil Suppliers
Sarso Oil Manufacturers In India
Kachi Ghani Sarso Oil Manufacturers
Mustard Seed Oil For Cooking
Indian Mustard Oil Company
Oil Manufacturers In India
Cold Pressed Edible Oil Manufacturers
Edible Oil Exporters In India
Groundnut Oil Manufacturers In India
Groundnut Oil Suppliers
Cold Pressed Peanut Oil Manufacturer